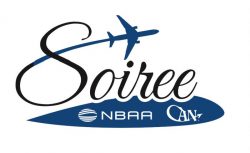 ORLANDO, FL – The NBAA/CAN Soiree, An Evening With Angels, has officially introduced electronic bidding by BidPal to the event's auction. Interested bidders can now participate in the gala-style event before even attending what is considered by many as "the place to be" during the 2016 NBAA Business Aviation Convention and Exhibition (NBAA-BACE).
The Soiree, held Wednesday, Nov. 2 at the Hilton Orlando in Orlando, FL, raises critical funds to benefit Corporate Angel Network (CAN) through live and silent auctions during the event. Adding electronic bidding now expand the fundraiser beyond traditional means by allowing attendees to begin the bidding process before they arrive at the event. Bidders can now also set maximum bids, receive automatic updates, and review bidding progress remotely, all with the touch of a button.
Found at: https://my.bidpal.net/nbaacansoiree, this official auction site currently allows registrants to view the live auction items ahead of time and bid on a multitude of silent auction items from the comfort of their own computer, tablet or smartphone. Two weeks of silent auction bidding will culminate during event, while all live auctions will be held after dinner the night of the Soiree.
Donations are still being received, but there is already an impressive lineup of packages that cover a variety of interests.
Travel:
Aspen, Colorado for the 2017 Food & Wine Classic
Dubai with 5-Star Accommodations
Seattle, Washington for a Priceless Aviation Experience with Boeing Executives
Jackson Hole, Wyoming and 5 Nights of Luxury at the Four Seasons
Sports:
NBA Champion and Olympic Gold-Medal Winner Kyrie Irving Autographed Basketball
Minnesota Vikings Quarterback Teddy Bridgewater Hang-Signed Football
Music:
Hand-Signed Autographed Guitar by Rock Legends Gene Simmons and Ace Frehley of KISS
2 Orchestra Seats to the smash-hit HAMILTON as part of New York City Broadway Trip
Aviation:
The Gogo Biz ATG5000 System
4 Advanced Training Courses from FlightSafety
1,000 Gallons of Full Service Jet-A Fuel from TAC Air
VIP 7-Day Trip to China for 4 to attend Air Show Zhengzhou – the largest general air show in that country
"We are pleased to announce that we will be using an electronic bidding platform for this year's silent auction. We are optimistic that it will be a welcomed addition to the Soiree and provide attendees an easy and enjoyable way to bid on the many exciting items we have available." said Gina Russo, Corporate Angel Network's Executive Director. "It's because of the support of the entire business aviation community and NBAA, that we are able to help thousands of cancer patients each year."
For more information on the NBAA/CAN Soiree and how to purchase tables/seats, visit www.nbaa.org/2016/soiree. To set up live auction proxy bidding, please contact Nancy Lowe at nancy@mach2management.com.
Contact: Steve Moscaritolo
585.742.2480 / Steve@mach2management.com
Satvinder S Chadha. WINGS CHAMBER